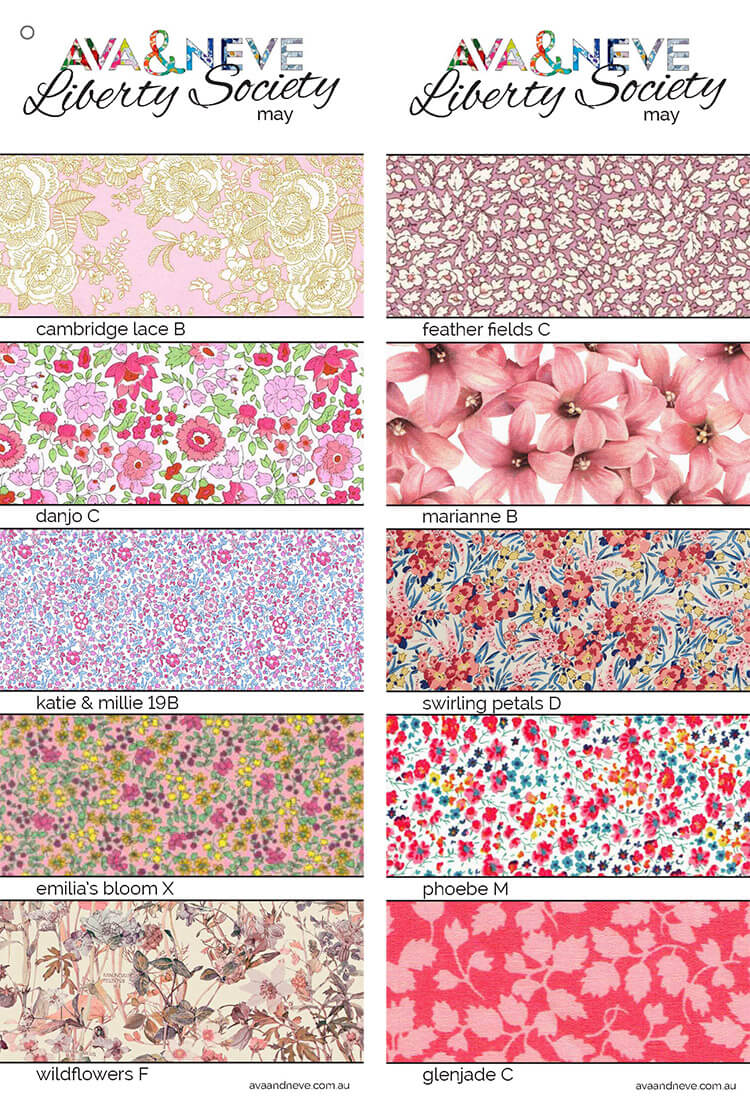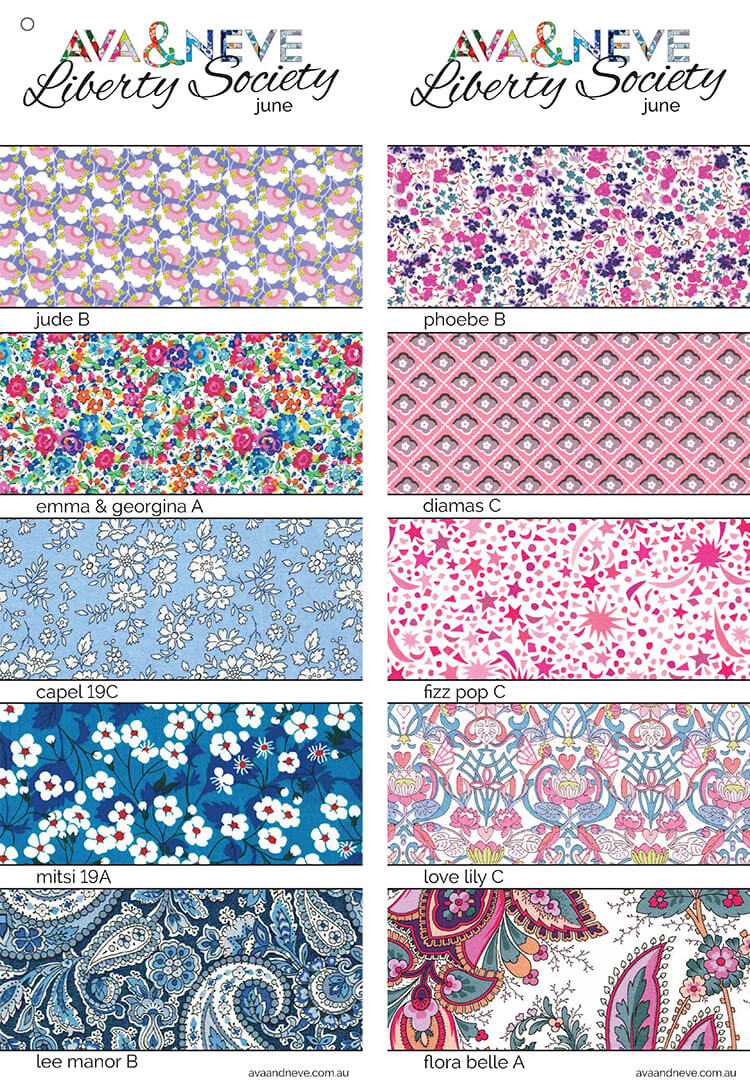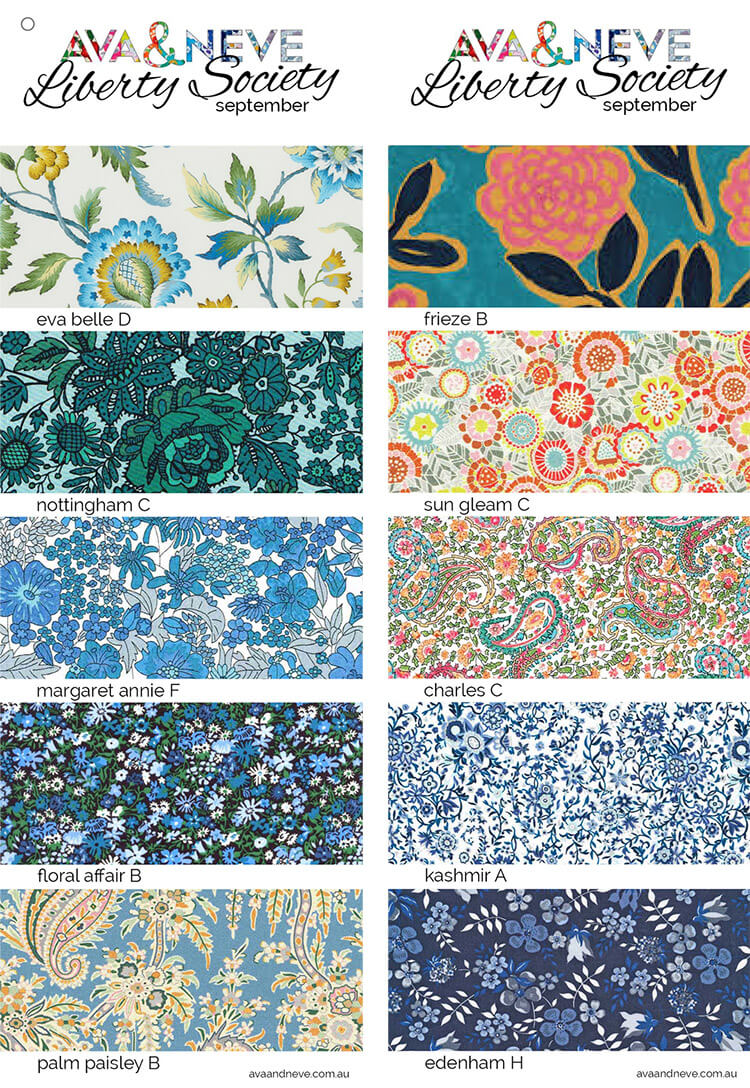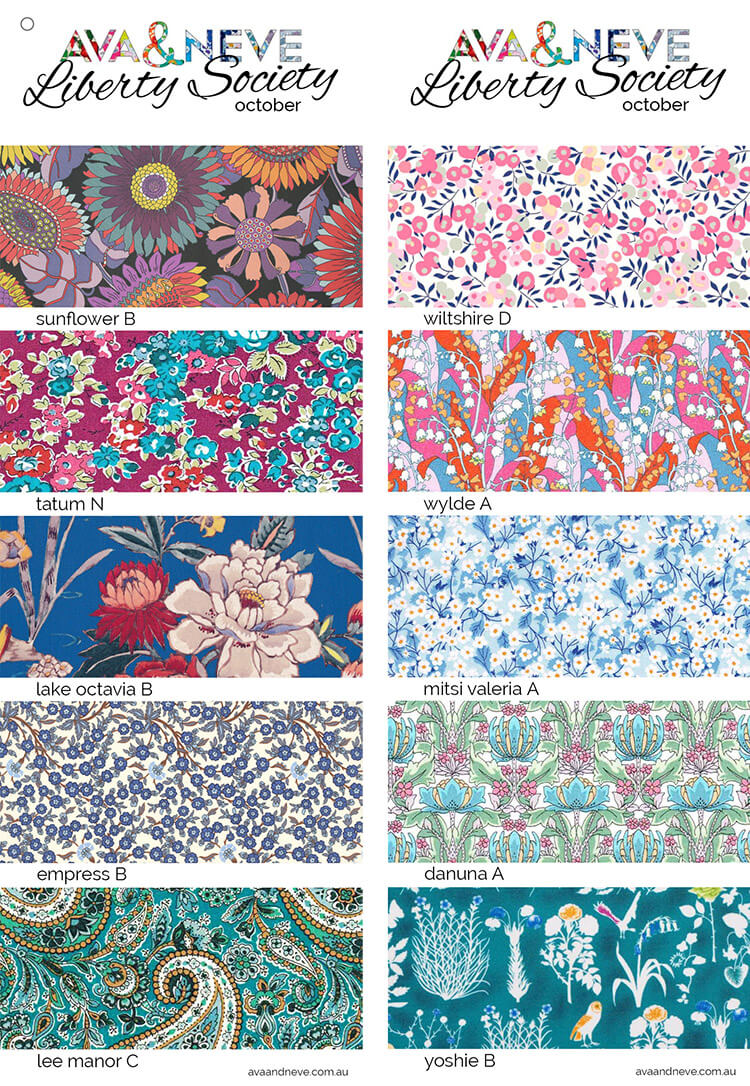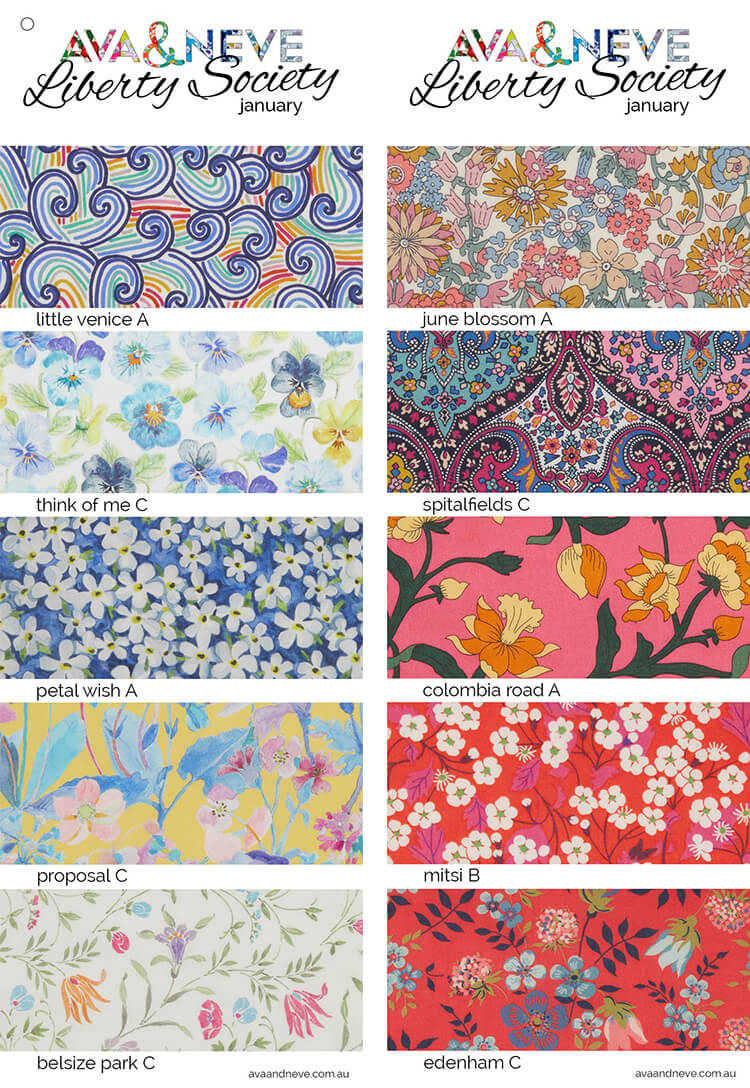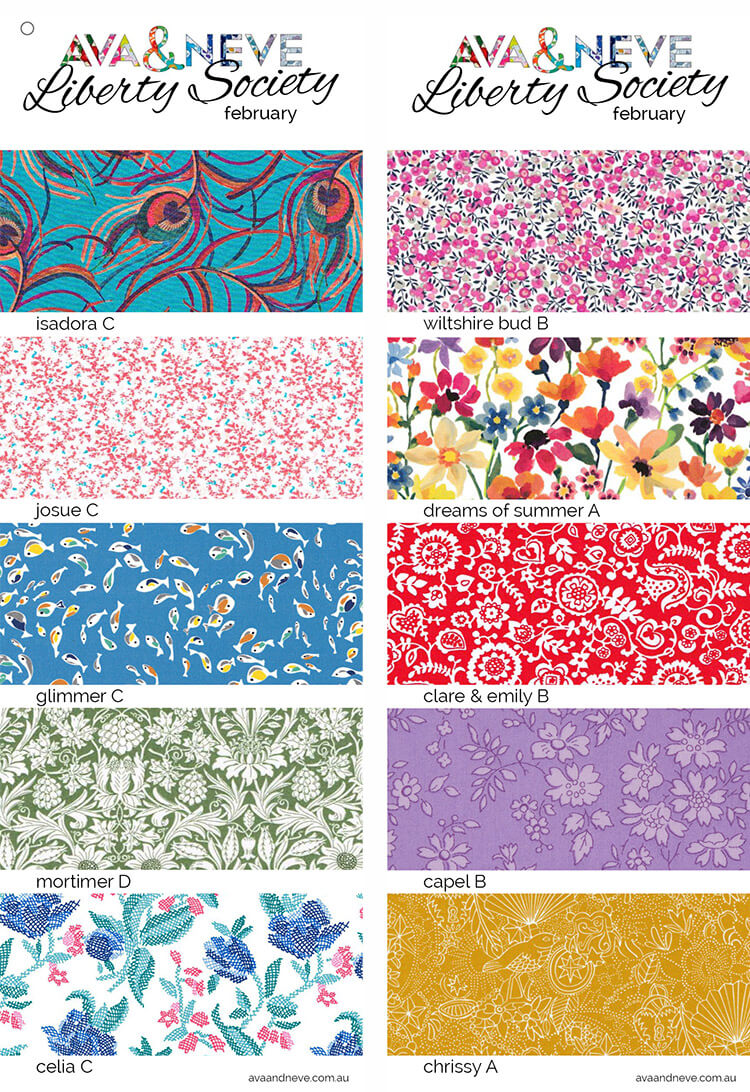 H E L L O fellow liberty lovers! How did we get to March already for 2019?
For those of you are members of our Liberty Society you will have noticed that you received a little surprise in the February happy mail! A super cute and useful pattern by Arabesque Scissors who has designed these exclusively for our A & N Society members. We think you would agree that the Mini Makes Needlebook is what every avid sewer needs in their world!
Have you started making yours? We would love to see it … tag us and @arabesquescissors on whatever social media platform you prefer using #arabesquescissorsminimake.
Did you know that each month we use a Design Seeds photo as a tool to build your monthly society? Here is the March inspo:
So what news do we have for you?  Well after receiving feedback it turns out that you all LOVE the fabric version of our Liberty chip reference cards – and so do we. We have tried a few methods and decided the easiest way to continue is to send the little rectangles of fabric so you can glue and attached yourself.  The completed liberty chip card will be featured on the designers blog – Arabesque Scissors – where Ali has all the fabulous details. From hereon in each month you will receive a blank chip card along with the pre-cut fabrics and we will do a monthly post here with the inspiration along with a link to Ali's website in case you haven't saved the original link.
** CORRECTION ALERT **
Try as we may to produce items that are free from unfortunately they will occur at times. We have found a slight error in the March society card – and here is the correction:
Every effort is made to proof our cards but every now and then an error slips through. We apologise for any inconvenience this has caused.
Meanwhile we have also decided to become as eco friendly as possible and teamed up with a super New Zealand company that provides a fully compostable mail satchel.
Our new mailers are made from corn starch with a binding agent/resin added for flexibility, and can be composted at home! Yes you read right! When you've finished using me, just put me in with your food scraps and garden waste, and before you know it, worms will be eating me for breakfast. Better for the environment, better for our oceans, a better tomorrow. Our internal packaging are also fully biodegradable – made from vegetable product cellophane. These will be starting from April (or sooner if you place orders in the meantime). We would LOVE your feedback.
So whilst you are stalking your postie …. why not check out what delicious surprises await you!