Holy moly has it been awhile since we last blogged! We're terribly sorry we've been so tardy. Lots has been going on. Martina has started building her new house and design studio and Narelle has been super busy with Ava who's now climbing like there is no tomorrow.
The Quilt and Craft Fair is going on right now and we're launching our new free boho project sheet.
The scrappy boho quilt visually looks complex but the brilliant thing is … its not! The Rule of thumb with this project is anything goes – that's the brilliant thing with Liberty it just all blends well together in the end.
What you'll need:  Liberty Fabric, Scissors, Thread (we always use high quality Aurifil thread), Sewing machine, Rotary Cutter, Iron, Ruler (we used a 6 ½" square ruler – this will make sense soon) and a whole lot of love.
First things first, sort the scraps you have into similar sizes. If you have some scraps that don't match in size that's ok we iron and trim along the way.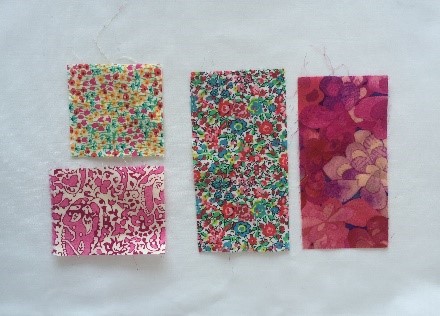 Once you have done this, head to your sewing machine and commence strip sewing these pieces together. If you have never sewn with liberty before we suggest reducing your stitch length and tension as tana lawn is fine and can be slippery. When you have completed the strip sewing, iron all the pieces and then square up any uneven pieces with a rotary cutter and ruler (this will make constructing the blocks easier).
It is important NOT to worry if your seams are wonky, as this adds to the character of your quilt.
Next we need to start building our blocks. Sew the strip pieces together until you achieve the desired unfinished block size. We decided that our unfinished blocks would measure 6 ½" (6" finished block size). Head over to your cutting mat and use your ruler to square up your blocks.
This is very important – any pieces you feel you can use for another scrappy piece – KEEP and reuse.
Rule of thumb: there is no such thing as scraps they are all useable 🙂
Once you have enough blocks to complete your quilt. Lay out the blocks and arrange until you're happy with the layout. Sew each block together in rows and then sew each row together to create your desired quilt size. Baste and quilt together using your favourite technique!
Any questions please email us or call us.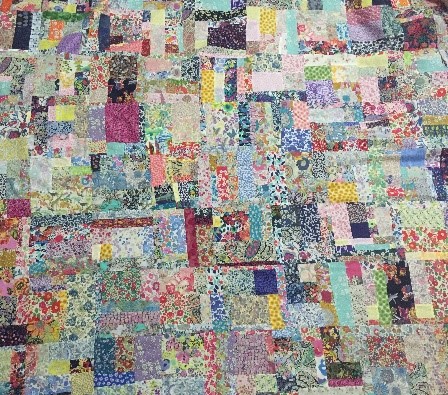 Otherwise we would LOVE to see your creations on Instagram and facebook. Use the #libertyboho
Need more scraps … why not check out our scrappy bundles on our site today.
Enjoy  –  Martina & Narelle …. Ava and Neve xoxox 
[contact-form-7 404 "Not Found"]