Can you believe that Easter is upon us. Here at Ava and Neve HQ our resident designer Ash of AshBree Designs has come up with a BRILLIANT and fun way to get ready for the annual easter egg hunt or daily chicken egg collection in some households.
Materials
2 x 9inch squares (for lining and outer of the basket)
1 x 3inch by 9inch (for handle)
1 x 9inch square 1 x 1inch by 8inch (for handle)
Also: Scissors, Sewing machine, needle and thread, rotary cutter, ruler and mat, unpicker, iron, ironing board. I would also recommend basting glue.
Step. 1. Make a sandwich with the wadding on the bottom and the lining and outer fabric right sides together.
Step 2. Sew a quarter inch seam around your fabric sandwich leaving a 3-inch gab in the middle of one side. Remember to lock stitch at the start and finish.
Step 3. Turn fabric right sides out through the hole you left. This is what it will look like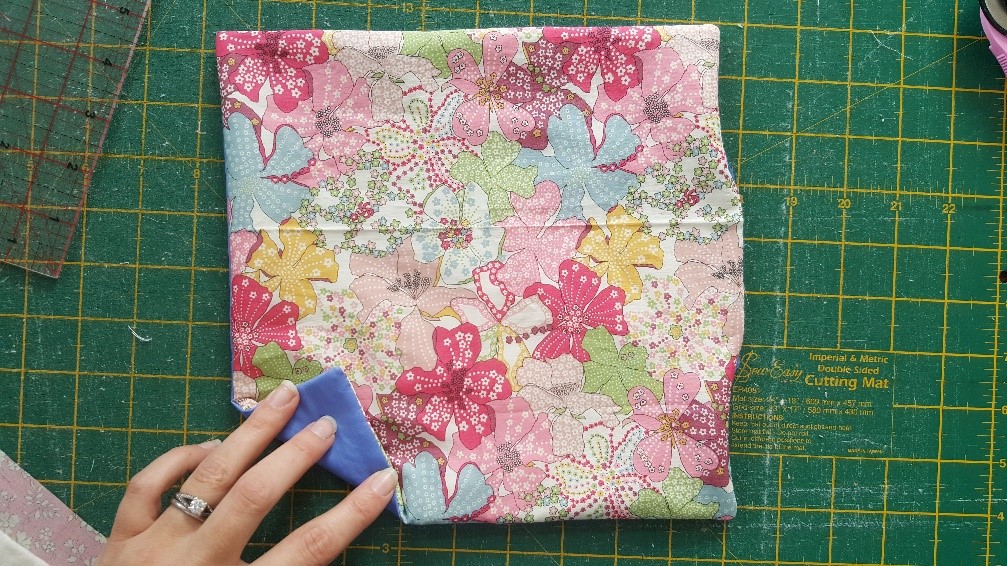 Step 4. Iron or glue the flaps of your hole in place. I have ironed and then pinned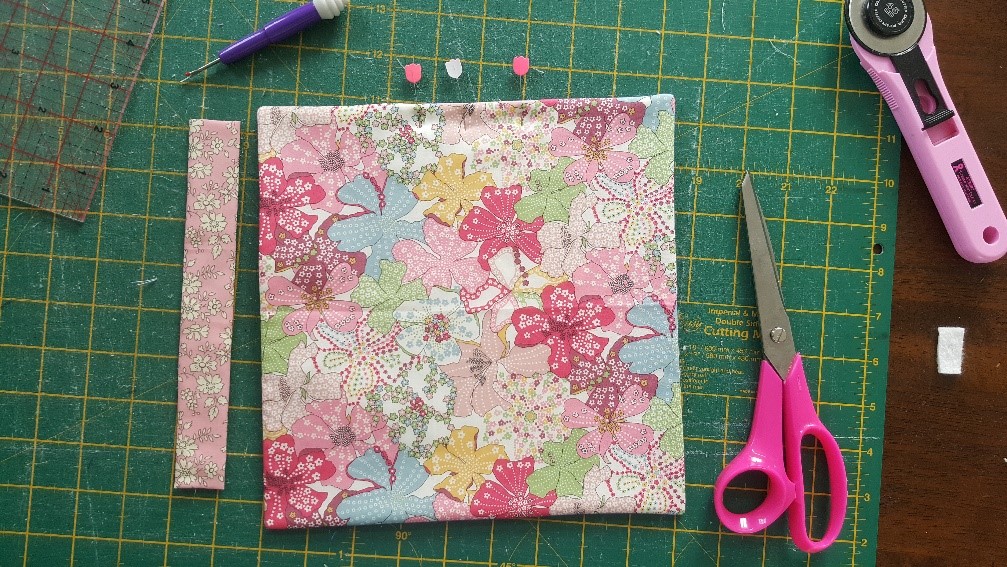 Step 5. Create the handle. Fold the fabric in half and press, then line the wadding up with the fold line as shown in the middle picture. Then fold the excess over the wadding, Press OR glue in place.
Fold over and mark where the excess will be on the other side when folded shut. Press OR glue in place.
Step 6. Sew around the outside of your basket square and handle.
Step 7. Take the base square and measure 2.5inches from each corner along each side. Mark with a Sewline pen or pin.  PLEASE NOTE that in the second basket I made I measured in 3inches resulting in a taller and thinner basket, and in my opinion a little bit sturdier.
Step 8. Fold the base so the pins from each corner meet and sew in place (I just looped the thread over three times and tied off) Please make sure it is the lining fabric you can see.
Once all four corners are done it will look like this:
Turn right side out: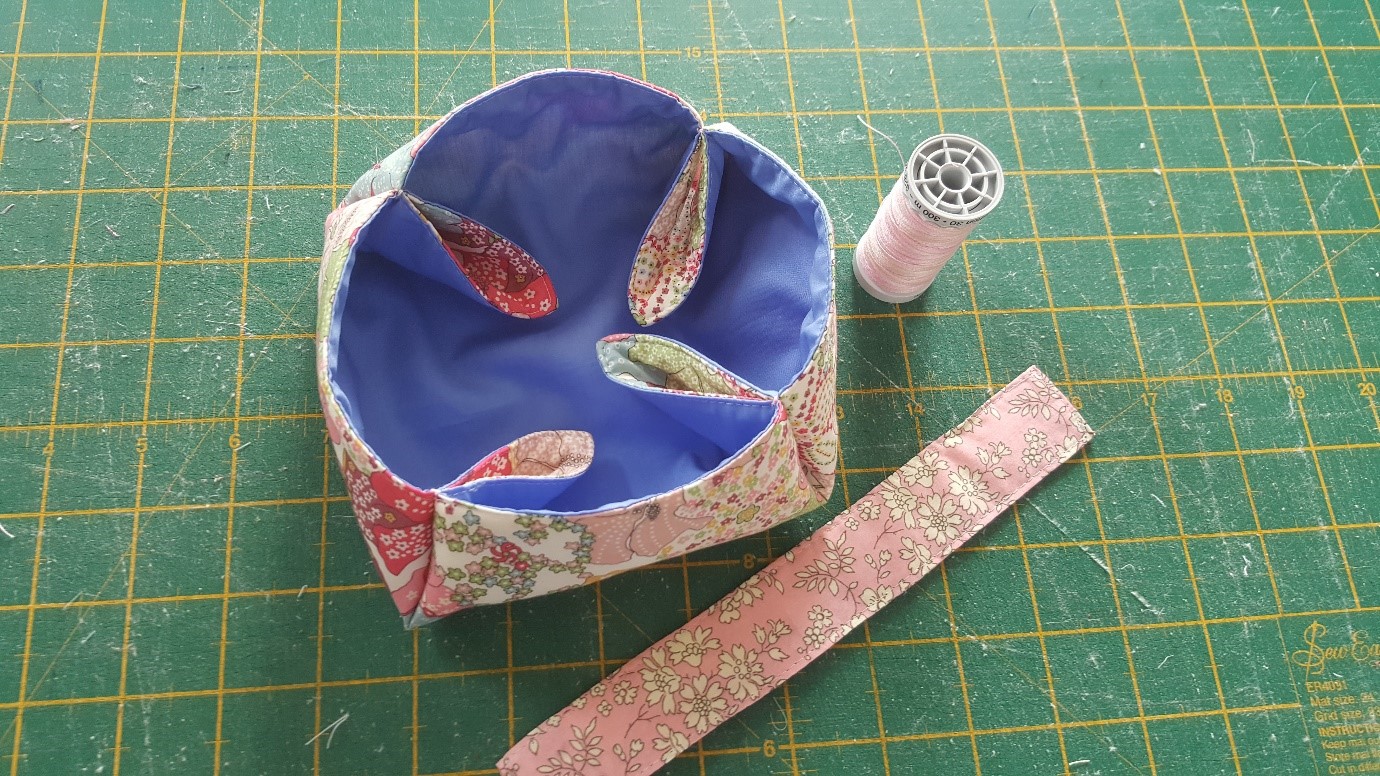 Step 9. Take a corner and fold the inner pinch in half and then fold it over the edge of the basket and pin in place. (You don't need to pull it tight just leave it so it is comfortably over the edge) Complete for all four corners. Then secure using a stitch (I used a simpler cross) or even a button
Step 10. Fix your strap in place between two of your corners. (I just did a standard hand sewn stitch but you could do some crosses).(For the second basket I folded the handle before fixing it to give it a gathered look at the base of the handle).
Congrats you have yourself an Easter Basket. I would love to see what you create please tag me @ashbreedesigns, @avaandneve and use the #libertyeasterbasket