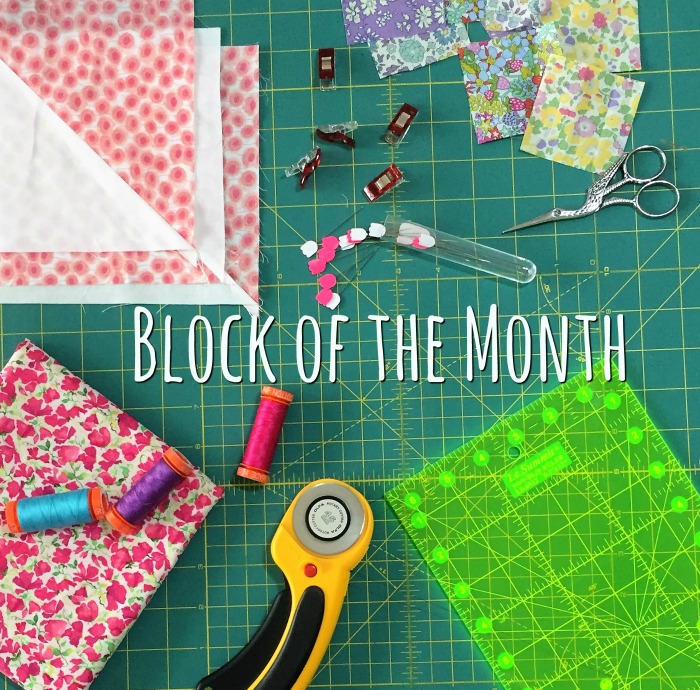 This is a very long overdue blog series that I was meant to post earlier in the month. So much has occurred in October for Ava and Neve and the Ava and Neve Collective brand. We were featured in Homespun, we showcased at the Brisbane Quilt and Craft Fair and we have are about to launch the first Liberty Art Fabrics kids swimwear collection. However today I want to introduce to you a new blog series that I've been putting together this year. This isn't just going to be a blog series about the Heartfelt Block of the Month launched in collaboration with The Strawberry Thief and Live Love Sew but a go to place to learn how to quilt whether it's a small or large project.
So if you've NEVER quilted before, or if you're an experienced quilter just looking for a few a fun quick projects I invite you to join me in this new series.
Each month I'll be sharing the latest quilt block and for those of you who are participating this is a space to pop your questions up and get little hints and tips. For beginners do you ever look at a quilt and wonder how it's constructed? Well the majority of quilts are comprised of multiple blocks, constructed individually (usually square in shape) and then connected all together to form a stunning piece. However one step at a time.
Where do you start … by ensuring you have the tools of the trade and it doesn't need to cost an arm and a leg. Here's what we deem as the must haves to embark on the addictive world of quilting:
Quilting Mat and Ruler:.  Grab a large self-healing mat – the bigger the better (it's an investment) ours is 24" x 36". Rulers – we have a variety of them but to start off with we would grab a 6" square ruler and a 6" x 24" ruler.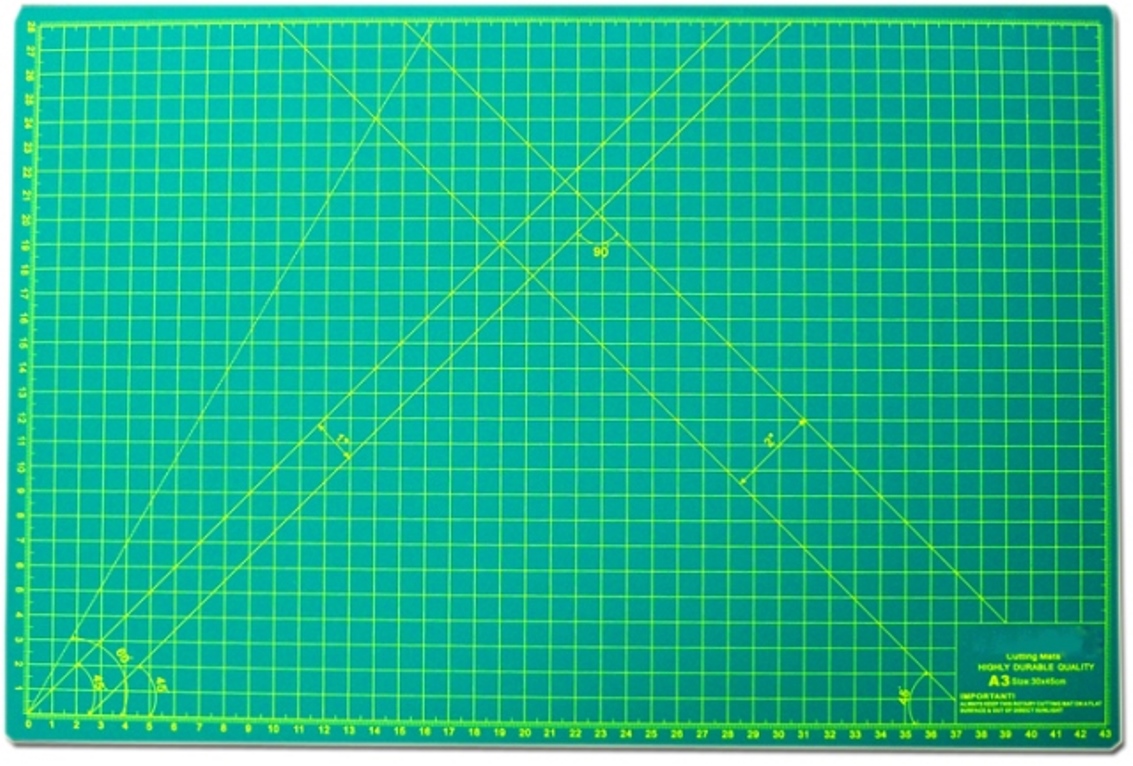 Rotary Cutter – the best way to describe this is a pizza cutter for fabric. And SUPER sharp so beware. These come in all different sizes, find a size that best suits your hand and wrist strength.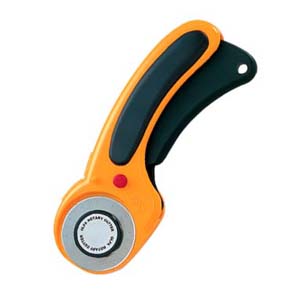 Scissors – it is absolutely essential that you obtain a good quality pair of snips. I personally have been on a quest to find a perfect pair and at last we have found them – Ernst Wright Scissors. These beauties are hand manufactured in UK and come with a lifetime guarantee. I would suggest investing in a good pair of dressmaker snips as well as an embroidery size for easy to use alongside your machine or if you ever dabble in English paper piecing (Take a deep breath this is a whole other blog series to come later).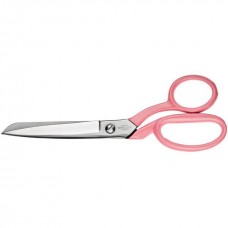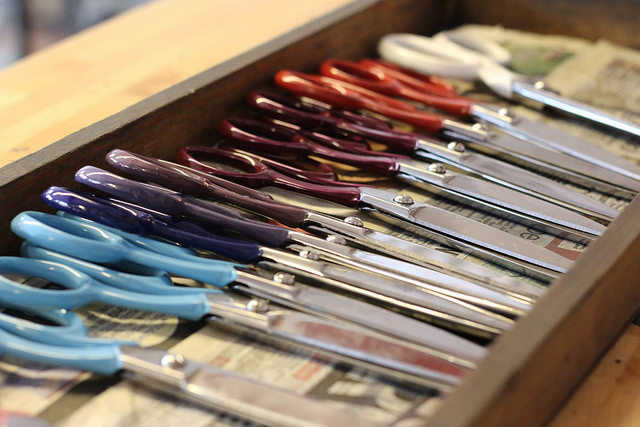 Pins: There are a LOT of these on the market and a lot of poor quality ones. Believe me you don't realise until you find a quality brand and you realise wow the "insert cheap brand here" was very blunt. The heavens opened when we stumbled across the Tulip Hiroshima cellose head pins and the best thing they come in cute as a button flower heads as well. We can't get enough of the tulip pink ones. Hiroshima pins are thinner than regular pins and help the fabric lay flush as its being pinned.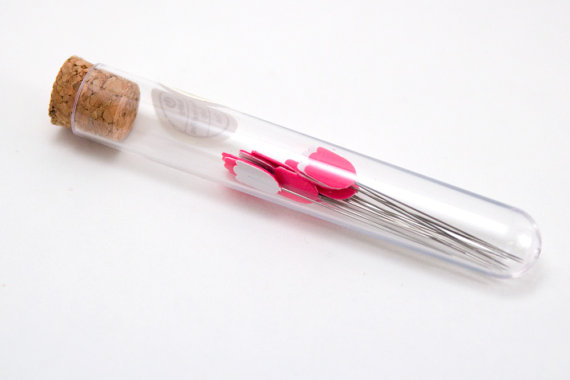 Binding Clips: When I first begun quilting I didn't see the need to have these. Now I have seen the errors in my way and cannot live without these. They are SO handy to have and not just used for binding, we use ours to keep our English Paper Pieces together, cut fabrics to the relevant pattern of and attaching fabric with their orders. So handy right! They are inexpensive and a pack of 50 is all you should need to get you started.     
Thread: There are so many on the market but if you are doing a project you want to last then you need to use quality. As far as quality goes you can't beat Aurifil. Why Aurifil? Well for starters I can use it at a higher sewing speed and it doesn't break and has little lint.
Sewing machine: If you are new to sewing you don't need anything mega fancy. I started on a Janome which has subsequently been handed down to Narelle. The Janome was ideal while I was learning however subsequently as my confidence increased so did my need for a machine that enabled me to do more things. I sew on a Quilters Edition BERNINA 550 QE and cannot recommend it enough. What the most important thing is to investigate with your machine – where is the ¼" seam guide. This varies on different machines and almost all patterns allow for a ¼" seam unless otherwise stated. On the Bernina this guide can be found under foot. Check out your manual or visit the place of purchase for further assistance.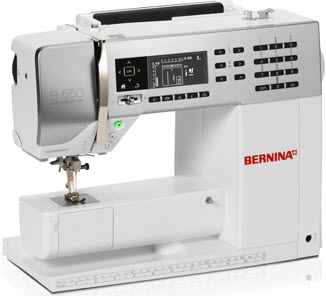 And if you are really ready to conquer the magical world of quilting check out this wonderful resource by Alyce Blyth of Blossom Heart Quilts. This has literally saved a lot of headaches since we have been utilising this book!
Now that we have all of the above out of the way we can now get onto the fun stuff! Please feel free to email or comment below with any questions. Otherwise watch this space for the Heartfelt Block of the Month posts.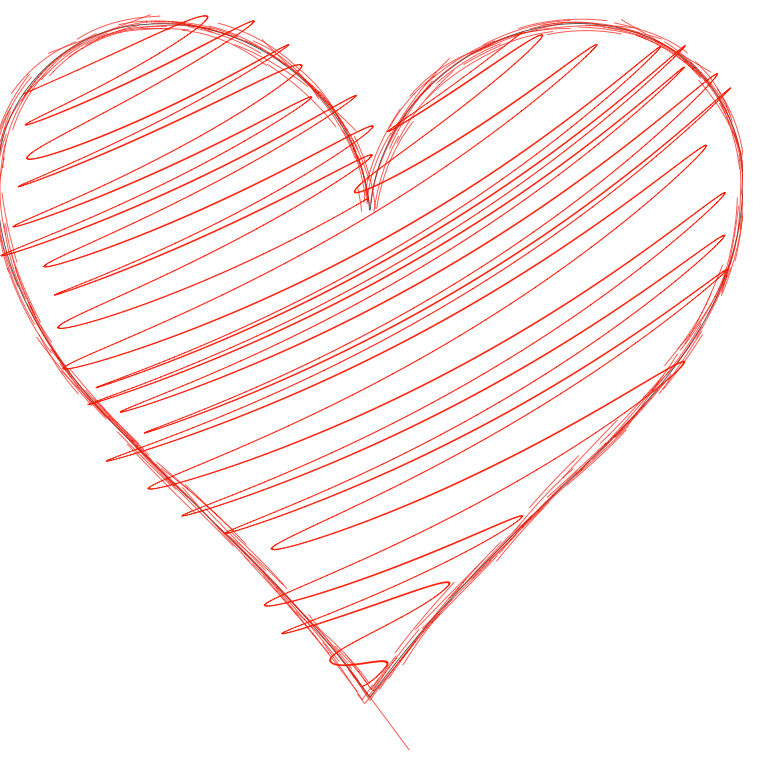 Love and Happy Sewing
Marti and Narelle xo