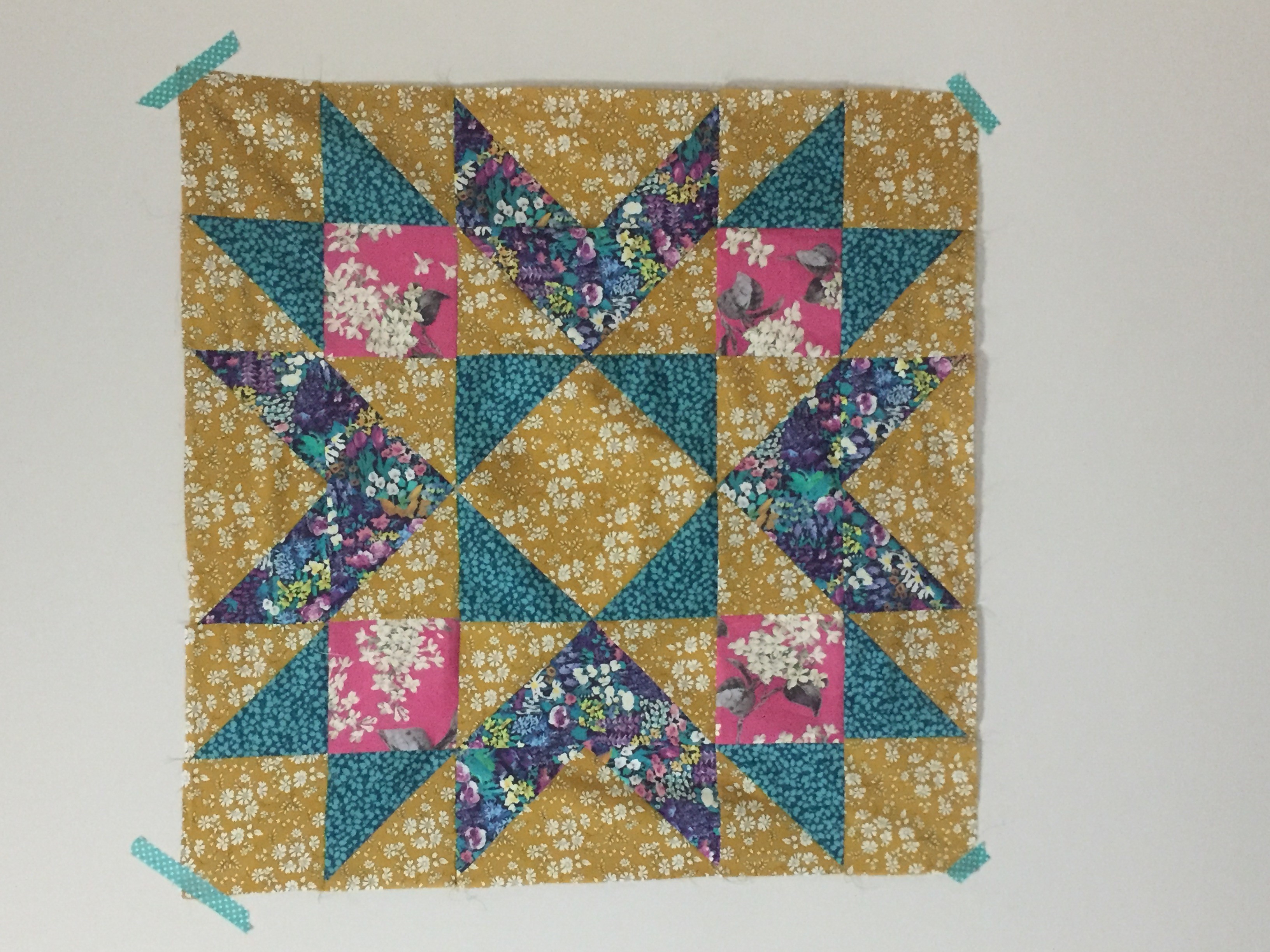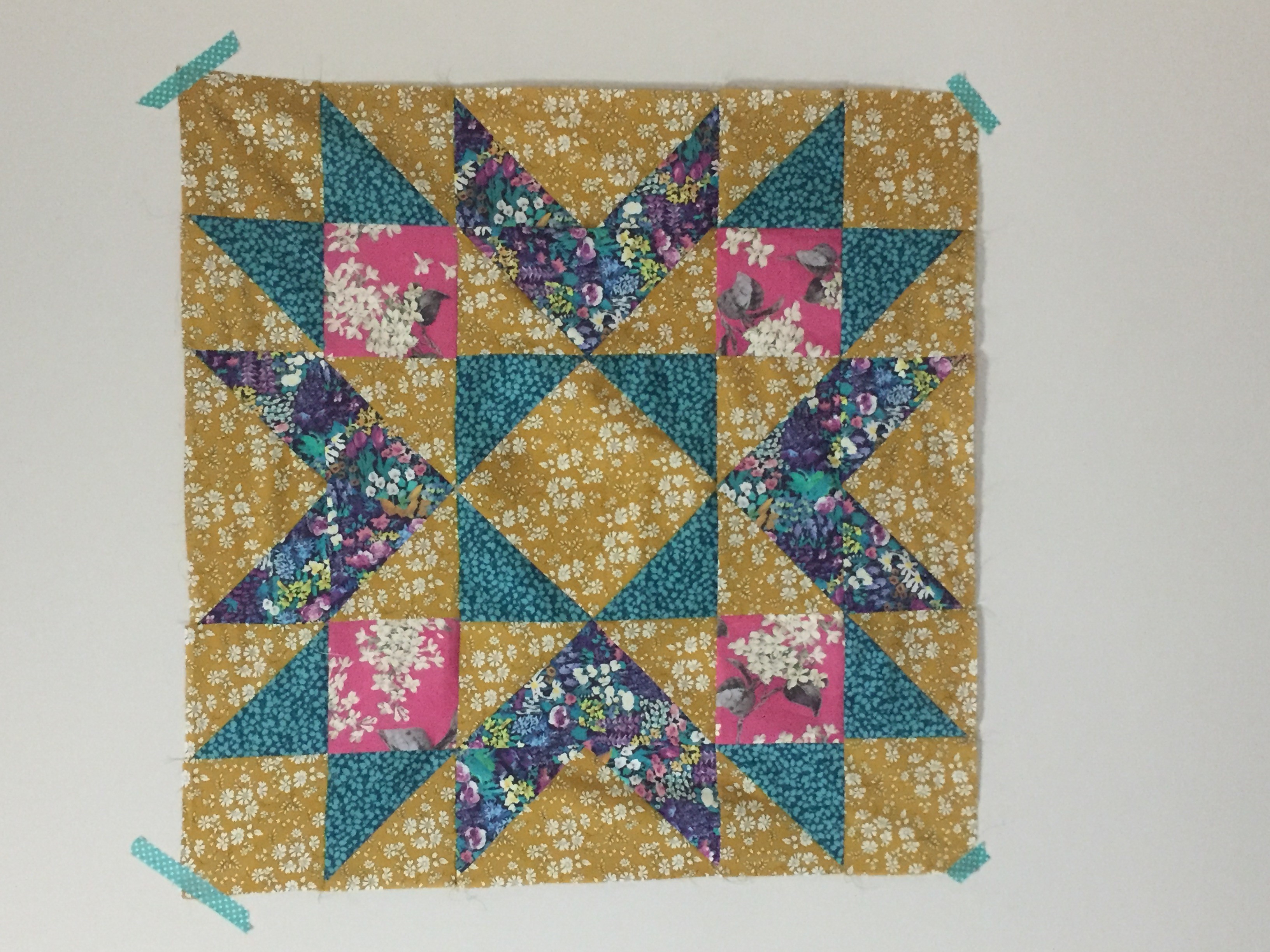 Leading Lady
Leading Lady .. what can we say not only is she a show stopper but she is the first lady – our first block of the Heartfelt Block of the Month.
Earlier this year Martina pledged that 2017 projects were going to be only hand sewing – why you ask – good question! For starters its a skill that she hasn't yet mastered, she wanted to spend more time with the family and less behind the sewing machine and the challenge herself. And my gosh has constructing the BOM via hand sewing has absolutely made her think with the other side of her brain 🙂
So lets begin! Firstly the BOM is still ongoing until June 2017 however you can commence at any time to join us along the way. Must haves for this block are a 4.5″ square ruler and if you are hand sewing like myself a super sharp pencil, 50 Wt thread (we use aurifil) and a good quality needle – we highly recommend Tulip Hiroshima needles!
In theory hand sewing this stunning block will be a piece of cake right … well kind of! When you make a decision to break up with your sewing machine for a year you forget how much you take the 1/4″ seam for granted! We realised pretty quickly that no only do we need to draw the diagonal line in to complete the half square triangles we would also need to draw a 1/4″ seam in for accurate construction. Now this may be a little controversial but we don't use a chalk pencil we use a normal HB pencil and a white pencil.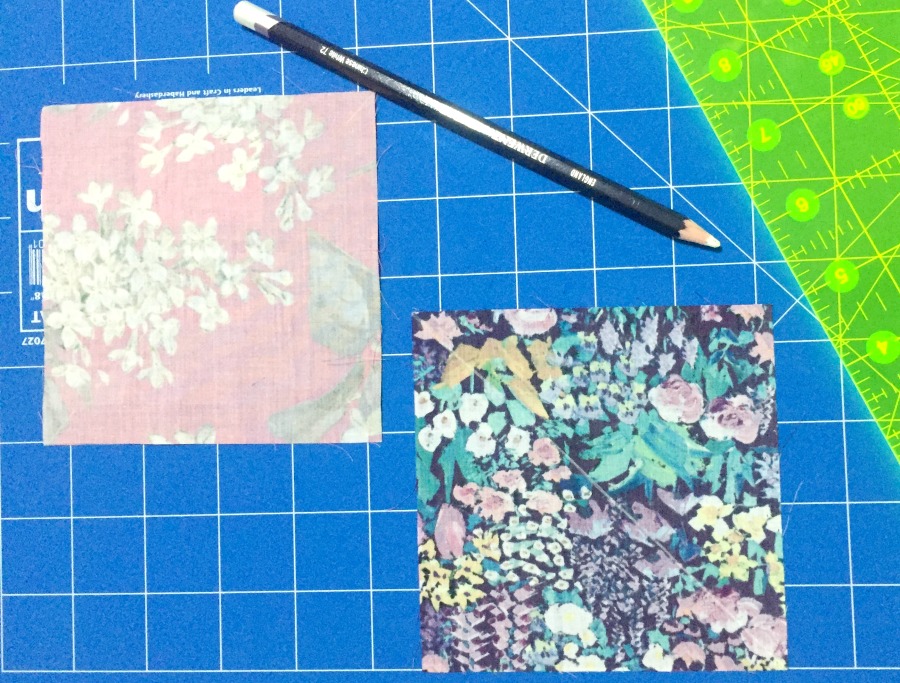 Pre-machine break up we have always had a love hate relationship with innocuous flying geese. Visually they are stunning, they are actually easy to construct however we have never been able to get the points just SO without having to unpick at least once or curse under our breath. That being said… Peta Peace of She Quilts a Lot has come to the rescue with this ever so simple technique to help make all of our lives easier.
We have a confession! We have never hand pieced a quilt before so it could be a little blind leading the blind here BUT we have found a wonderful blogger to help us all out .. Erin of Why Not Sew? has a step by step guide  that has helped take out the fear factor 🙂 We think that our first go has turned out ok – don't think you?
Whilst this block took us a little longer than we recall when we constructed the original colour way on our machine we are still overall really happy with the outcome! Biggest tip of all – measure twice – cut once… once you cut you can't go back. We hope you love it to..
Block 2 – Checkers      C O M I N G     S O O N
Martina and Narelle xo